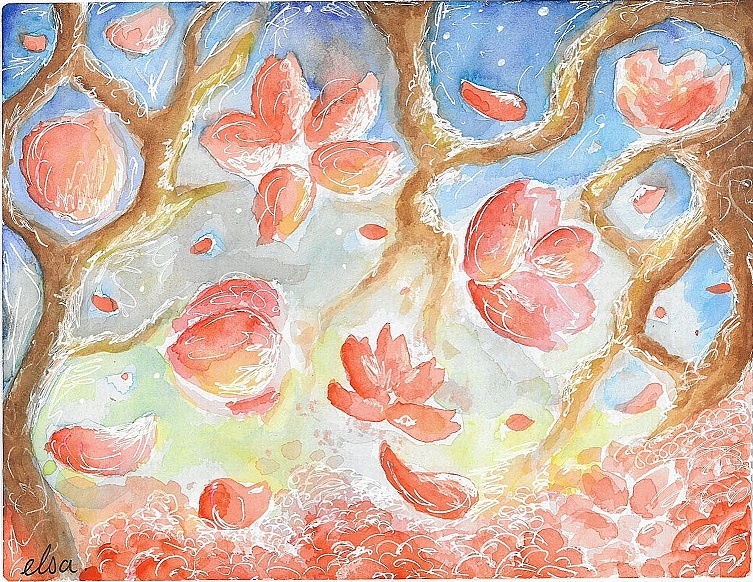 I love when people wear flowers in their hair. It always remains me Aung San Suu Kyi, who is a woman who has fought for the democracy in Burma and who received the Nobel Peace Prize in 1991.
Wearing flowers in my hair remains me my mother as well. ♥
For the anecdote:
Last week, on the way between the post office and home, I picked some flowers which have fallen on the ground. When I came home, I asked one of my housemate to help me with taking an artistic picture. My original idea was just to take a picture of the flowers resting in my hands, as you can see below. By the way, my glittering nail polish is an intended part of the artistic installation. The golden glitters represent the stars and the Universe and the eternity while we can say that the flowers symbolise the ephemeral aspect of the life…
I am kidding of course. There was a bargain on bad taste nail polish at Big W. 😀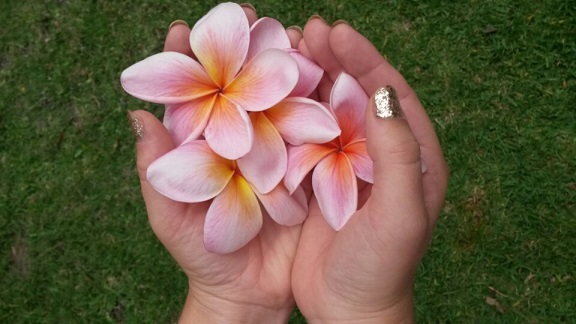 Anyway, when I asked my housemate, he told me "yeah sure. Do you want me to take a picture of you while you are throwing the flowers in the air?" Regarding my initial idea and the fact that he is like.. the engineer of the house who is not really interested on Arts, I was really surprised that he came out with this idea. Actually I couldn't stop laughing, because I was picturing the scene in my head.
But then, I thought that the idea of falling flowers was poetic somehow. So we tried to take a picture of this and it has been, I think we can say it, an epic fail. 😀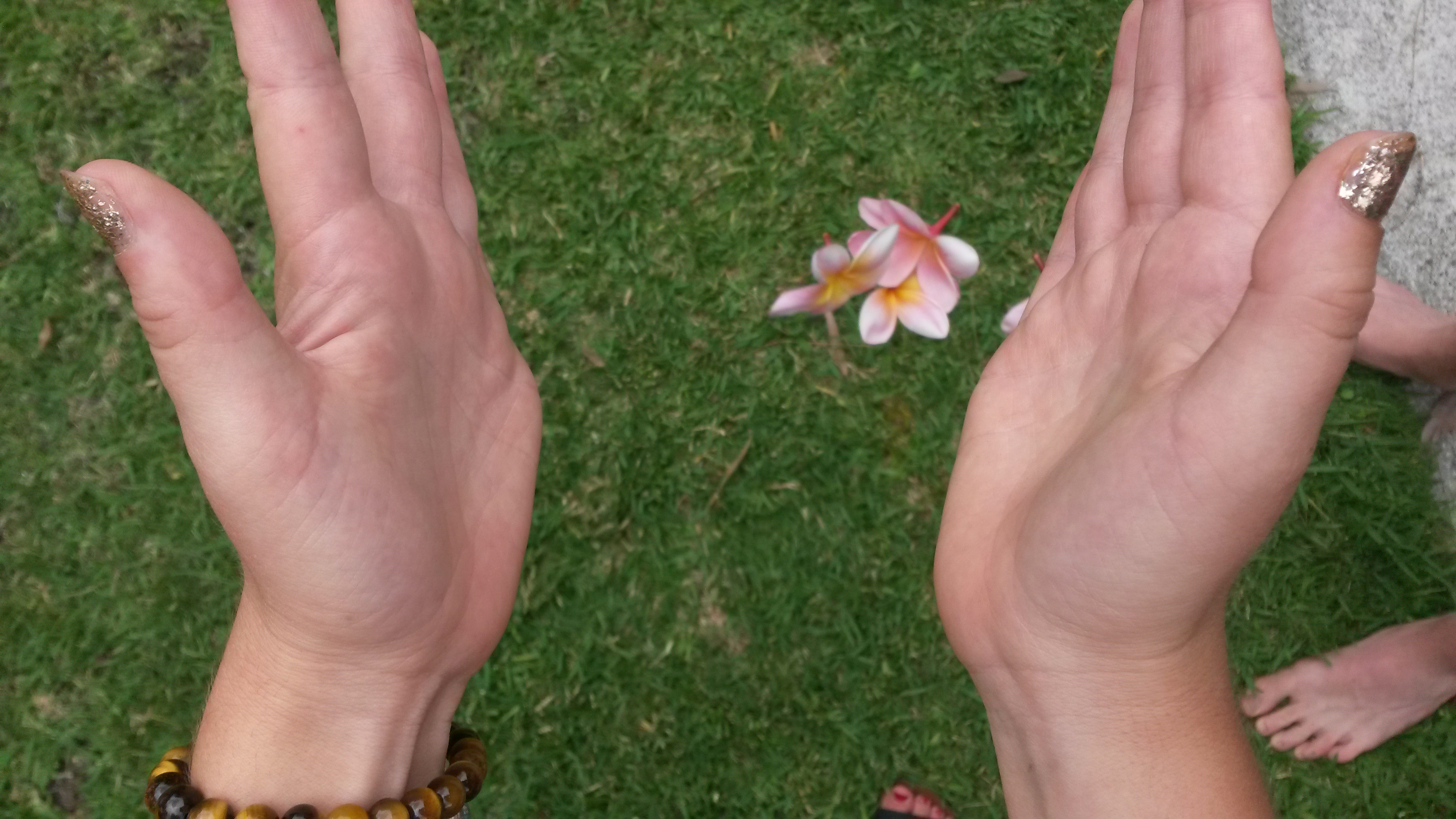 Hahaha.
I think the worse is that we can see his feet on the right and a little bit of my foot on the bottom.